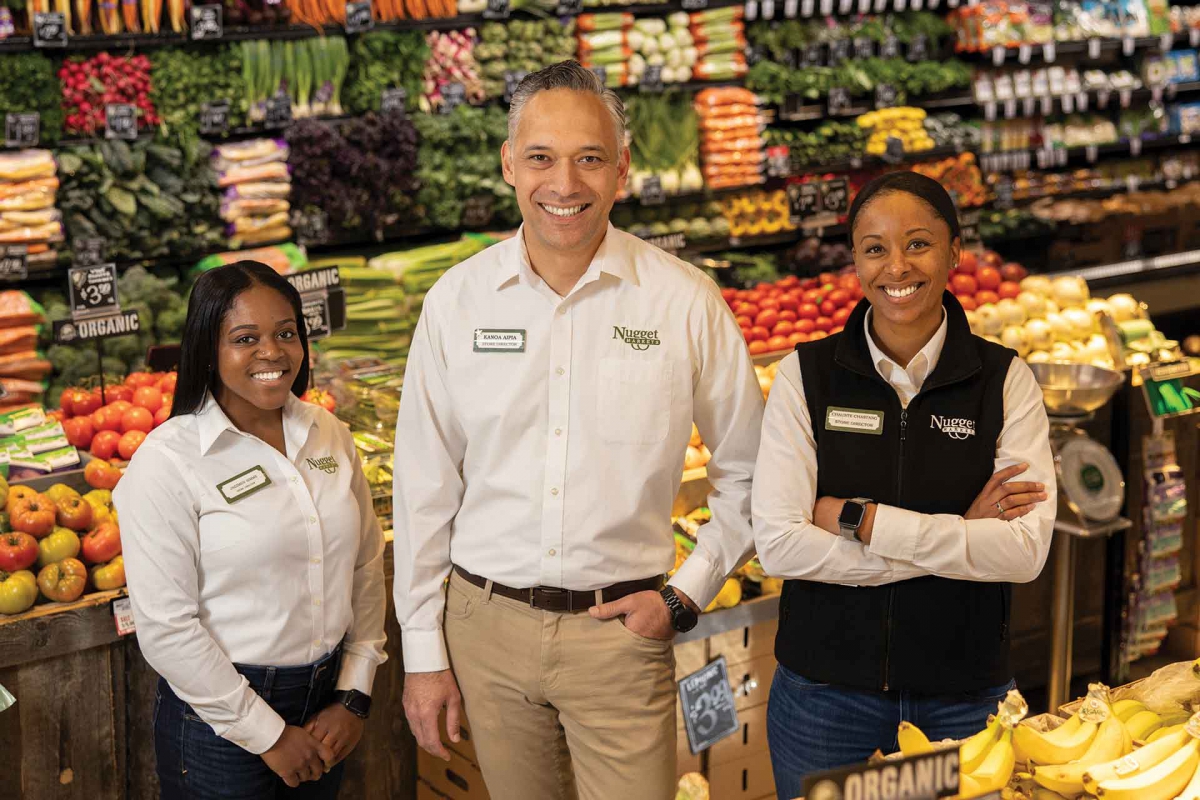 Our Culture - Sacramento Valley, Marin County & Sonoma County, CA - Nugget Markets
Our family culture and positive atmosphere stem from the 5 Core Values that all of our associates embody:
Positive Attitude – Great attitudes create great outcomes.
Trust – Build confidence, faith and hope by always doing the right thing. Trust is everything!
RAVE – Respect, Appreciate and Value Everyone!
Family – Foster loyalty and camaraderie, promoting personal and professional growth.
Fun – Smile, laugh, celebrate, enjoy humor, have a good time.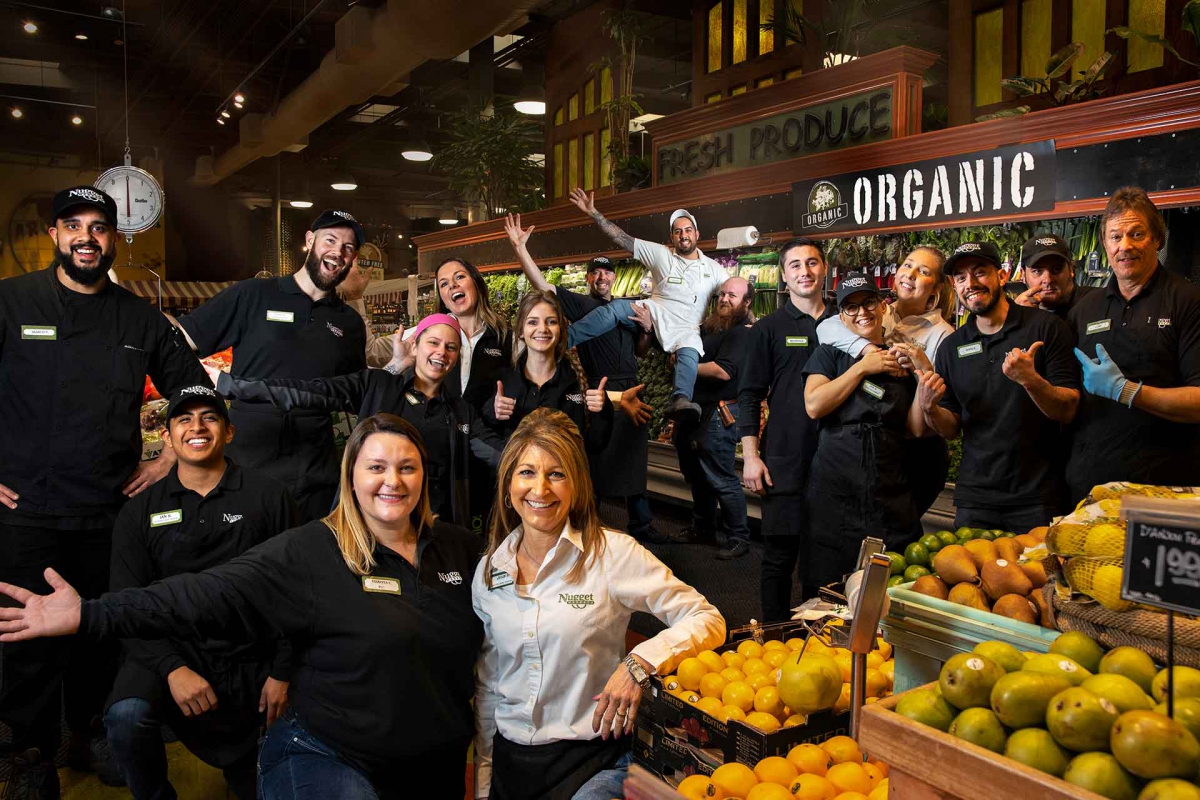 By embracing these Core Values our associates are free to be their genuine selves and create meaningful interactions with guests and each other. Associates have several ways to recognize each other for going above and beyond, from writing a "U Make Us Better" card to nominating them for awards like "Duer" or "Coach of the Month."
Nugget Markets associates make hard work look easy, so when it's time to celebrate we go big. Throughout the year, we have teambuilding events and store parties where associate rewards and recognition are part of the celebration. Bag-Off is our annual event where associates from each store compete to see who goes on to represent Nugget Markets at the national Bag-Off championship, as well as which store wins the spirit competition—it's the biggest event of the year!
Without our talented, passionate and dedicated associates, Nugget Markets wouldn't be the company it is today!